Enjoy great selections in store and online.
My name is Erin Belcher owner of Dylan's Unique Gifts & Weddings. My husband, Charlenzo and I decided to open our storefront in loving memory of my 9 year-old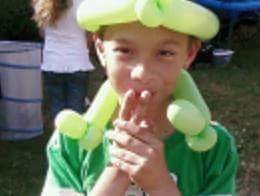 son, Dylan who past away suddenly in August 2010. I often told my son that we would have a store one day but never imagined that he would not be here to see it materialize.
In his honor, Dylan's has become a platform for unique and custom made items as I felt he was unique and custom made for me to be his mother.