Jewelry Set - 2pc Austrian Ruby Red 18K Gold filled Necklace & Earrings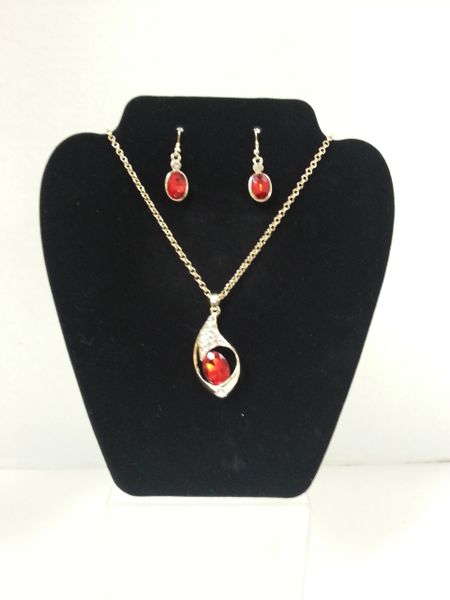 Women New 18k Yellow Gold Filled Austrian Crystal Ruby Chain Jewelry Sets Necklace & Earrings.
The 18K yellow gold filled necklace is 18" long with 2" extender for a comfortable fit. The charm is 1 3/4" drop from chain with a ruby red center gem and crystal clear gem accents for the fullest effect. The lobster claw closure adds to the stability of the piece. Earrings are 1 1/2" from lobe with same ruby red gem on each and a single crystal clear gem.